Fwog
All Islands: Noggin & Toe Jammer (Breeding Time: 30 Minutes / 22 Minutes 30 Seconds Enhanced)
Drumpler
All Islands: Noggin & Mammott (Breeding Time: 30 Minutes / 22 Minutes 30 Seconds Enhanced)
Maw
All Islands: Toe Jammer & Mammott (Breeding Time: 30 Minutes / 22 Minutes 30 Seconds Enhanced)
Shrubb
All Islands: Potbelly & Noggin (Breeding Time: 8 Hours / 6 Hours Enhanced)
Oaktopus
All Islands: Potbelly & Toe Jammer (Breeding Time: 8 Hours / 6 Hours Enhanced)
Furcorn
All Islands: Potbelly & Mammott (Breeding Time: 8 Hours / 6 Hours Enhanced)
Pango
All Islands: Tweedle & Mammott (Breeding Time: 8 Hours / 6 Hours Enhanced)
Quibble
All Islands: Tweedle & Toe Jammer (Breeding Time: 8 Hours / 6 Hours Enhanced)
Dandidoo
All Islands: Tweedle & Potbelly (Breeding Time: 8 Hours / 6 Hours Enhanced)
Cybop
All Islands: Tweedle & Noggin (Breeding Time: 8 Hours / 6 Hours Enhanced)
Stogg
All Islands: Noggin & Kayna (Breeding Time: 10 Hours / 7 Hours 30 Minutes Enhanced)
Phangler
All Islands: Toe Jammer & Kayna (Breeding Time: 10 Hours / 7 Hours 30 Minutes Enhanced)
Glowl
All Islands: Tweedle & Kayna (Breeding Time: 10 Hours / 7 Hours 30 Minutes Enhanced)
Boskus
All Islands: Mammott & Kayna (Breeding Time: 10 Hours / 7 Hours 30 Minutes Enhanced)
Flowah
All Islands: Potbelly & Kayna (Breeding Time: 10 Hours / 7 Hours 30 Minutes Enhanced)
Fwog
All Islands: Noggin & Toe Jammer (Breeding Time: 30 Minutes / 22 Minutes 30 Seconds Enhanced)
Drumpler
All Islands: Noggin & Mammott (Breeding Time: 30 Minutes / 22 Minutes 30 Seconds Enhanced)
Maw
All Islands: Toe Jammer & Mammott (Breeding Time: 30 Minutes / 22 Minutes 30 Seconds Enhanced)
Shrubb
All Islands: Potbelly & Noggin (Breeding Time: 8 Hours / 6 Hours Enhanced)
Oaktopus
All Islands: Potbelly & Toe Jammer (Breeding Time: 8 Hours / 6 Hours Enhanced)
Furcorn
All Islands: Potbelly & Mammott (Breeding Time: 8 Hours / 6 Hours Enhanced)
Pango
All Islands: Tweedle & Mammott (Breeding Time: 8 Hours / 6 Hours Enhanced)
Quibble
All Islands: Tweedle & Toe Jammer (Breeding Time: 8 Hours / 6 Hours Enhanced)
Dandidoo
All Islands: Tweedle & Potbelly (Breeding Time: 8 Hours / 6 Hours Enhanced)
Cybop
All Islands: Tweedle & Noggin (Breeding Time: 8 Hours / 6 Hours Enhanced)
Stogg
All Islands: Noggin & Kayna (Breeding Time: 10 Hours / 7 Hours 30 Minutes Enhanced)
Phangler
All Islands: Toe Jammer & Kayna (Breeding Time: 10 Hours / 7 Hours 30 Minutes Enhanced)
Glowl
All Islands: Tweedle & Kayna (Breeding Time: 10 Hours / 7 Hours 30 Minutes Enhanced)
Boskus
All Islands: Mammott & Kayna (Breeding Time: 10 Hours / 7 Hours 30 Minutes Enhanced)
Flowah
All Islands: Potbelly & Kayna (Breeding Time: 10 Hours / 7 Hours 30 Minutes Enhanced)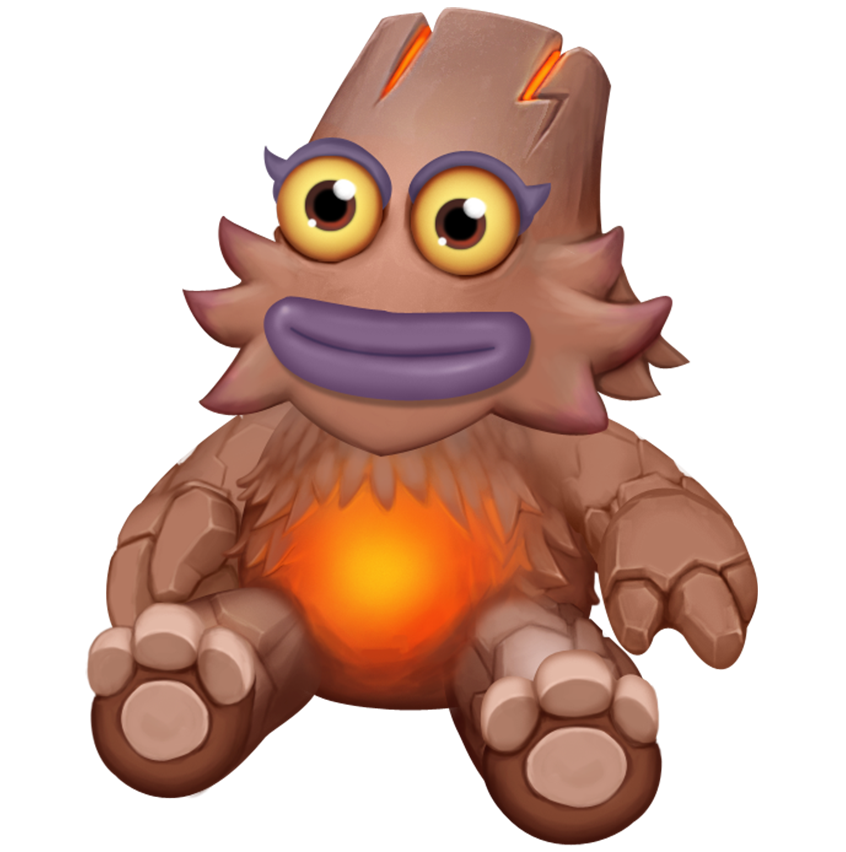 Starting with the best combinations to use and ending with the worst.
With a fire in its belly and inferno in its heart, the Kayna is always blowing its top in an eruption of joyful song. The juvenile Kayna is popular at parties, enthusiastically roasting marshmallows for everyone.
The seasoned Kayna's fiery nature is endlessly fueled by the interaction of the elements around it. A window into the deepest center of the Monster world, one look at the Kayna is a sure sign of what's going on under the surface.
This Kayna returned from the Prism Gate forever changed! Its volcanic head and rock-plated limbs have been altered at the molecular level become fungal outgrowth and ligneous arms and legs - extraordinary!
| | | | |
| --- | --- | --- | --- |
| | | | |
| | | | |
| --- | --- | --- | --- |
| | | | |
| | | | |
| --- | --- | --- | --- |
| | | | |
| | | | |
| --- | --- | --- | --- |
| | | | |
| | | | |
| --- | --- | --- | --- |
| | | | |
| | | | |
| --- | --- | --- | --- |
| | | | |