Fwog
All Islands: Noggin & Toe Jammer (Breeding Time: 30 Minutes / 22 Minutes 30 Seconds Enhanced)
Drumpler
All Islands: Noggin & Mammott (Breeding Time: 30 Minutes / 22 Minutes 30 Seconds Enhanced)
Maw
All Islands: Toe Jammer & Mammott (Breeding Time: 30 Minutes / 22 Minutes 30 Seconds Enhanced)
Shrubb
All Islands: Potbelly & Noggin (Breeding Time: 8 Hours / 6 Hours Enhanced)
Oaktopus
All Islands: Potbelly & Toe Jammer (Breeding Time: 8 Hours / 6 Hours Enhanced)
Furcorn
All Islands: Potbelly & Mammott (Breeding Time: 8 Hours / 6 Hours Enhanced)
Pango
All Islands: Tweedle & Mammott (Breeding Time: 8 Hours / 6 Hours Enhanced)
Quibble
All Islands: Tweedle & Toe Jammer (Breeding Time: 8 Hours / 6 Hours Enhanced)
Dandidoo
All Islands: Tweedle & Potbelly (Breeding Time: 8 Hours / 6 Hours Enhanced)
Cybop
All Islands: Tweedle & Noggin (Breeding Time: 8 Hours / 6 Hours Enhanced)
Stogg
All Islands: Noggin & Kayna (Breeding Time: 10 Hours / 7 Hours 30 Minutes Enhanced)
Phangler
All Islands: Toe Jammer & Kayna (Breeding Time: 10 Hours / 7 Hours 30 Minutes Enhanced)
Glowl
All Islands: Tweedle & Kayna (Breeding Time: 10 Hours / 7 Hours 30 Minutes Enhanced)
Boskus
All Islands: Mammott & Kayna (Breeding Time: 10 Hours / 7 Hours 30 Minutes Enhanced)
Flowah
All Islands: Potbelly & Kayna (Breeding Time: 10 Hours / 7 Hours 30 Minutes Enhanced)
Fwog
All Islands: Noggin & Toe Jammer (Breeding Time: 30 Minutes / 22 Minutes 30 Seconds Enhanced)
Drumpler
All Islands: Noggin & Mammott (Breeding Time: 30 Minutes / 22 Minutes 30 Seconds Enhanced)
Maw
All Islands: Toe Jammer & Mammott (Breeding Time: 30 Minutes / 22 Minutes 30 Seconds Enhanced)
Shrubb
All Islands: Potbelly & Noggin (Breeding Time: 8 Hours / 6 Hours Enhanced)
Oaktopus
All Islands: Potbelly & Toe Jammer (Breeding Time: 8 Hours / 6 Hours Enhanced)
Furcorn
All Islands: Potbelly & Mammott (Breeding Time: 8 Hours / 6 Hours Enhanced)
Pango
All Islands: Tweedle & Mammott (Breeding Time: 8 Hours / 6 Hours Enhanced)
Quibble
All Islands: Tweedle & Toe Jammer (Breeding Time: 8 Hours / 6 Hours Enhanced)
Dandidoo
All Islands: Tweedle & Potbelly (Breeding Time: 8 Hours / 6 Hours Enhanced)
Cybop
All Islands: Tweedle & Noggin (Breeding Time: 8 Hours / 6 Hours Enhanced)
Stogg
All Islands: Noggin & Kayna (Breeding Time: 10 Hours / 7 Hours 30 Minutes Enhanced)
Phangler
All Islands: Toe Jammer & Kayna (Breeding Time: 10 Hours / 7 Hours 30 Minutes Enhanced)
Glowl
All Islands: Tweedle & Kayna (Breeding Time: 10 Hours / 7 Hours 30 Minutes Enhanced)
Boskus
All Islands: Mammott & Kayna (Breeding Time: 10 Hours / 7 Hours 30 Minutes Enhanced)
Flowah
All Islands: Potbelly & Kayna (Breeding Time: 10 Hours / 7 Hours 30 Minutes Enhanced)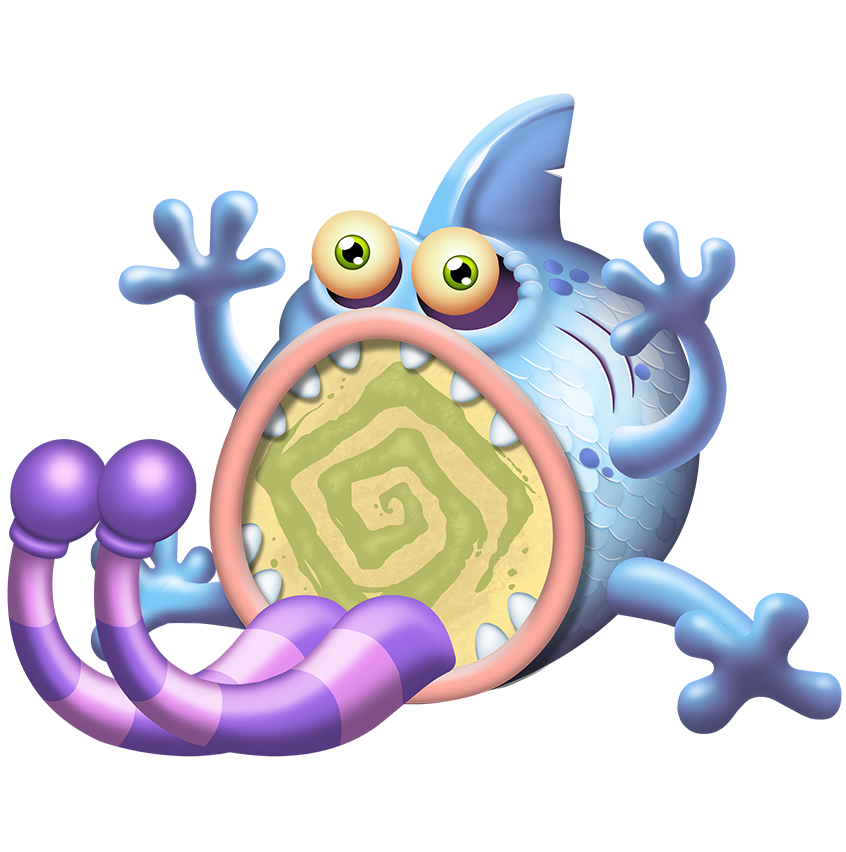 Starting with the best combinations to use and ending with the worst.
Noggin & Oaktopus
Potbelly & Fwog
Toe Jammer & Shrubb
The emergence of a new Pummel from the spawning waters is never a surprise: this young Monster uses its sonic boom as a protective shield, tossing up a huge splashy wave. On land, a Pummel's thump is so intense it can fling the inappropriately curious quite a distance.
Grownup Pummels are confident and relaxed, having effectively trained all those bearing sharp objects to keep their distance. A full Pummel thump can toss a Monster far enough to result in a very sore bottom!